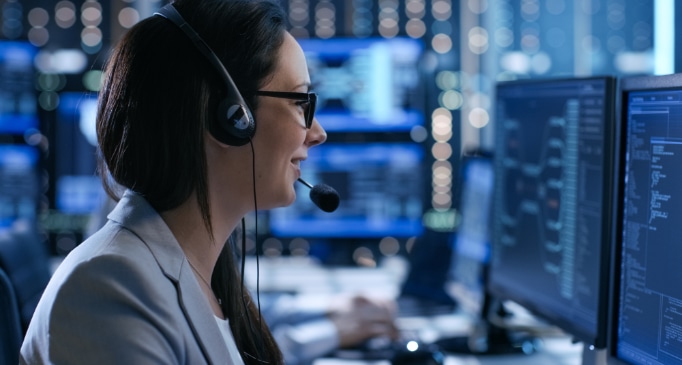 What To Know About Monitored Vs. Unmonitored Security Systems In Fort Collins
You know you have to protect your home. After all, it's the spot where your loved ones live and is where you keep your belongings. But what form of home protection is best? Whether or not to get 24/7 monitoring is one of the primary considerations you will make. Learn more about the benefits and downsides of monitored vs. unmonitored security systems in Fort Collins and get a better idea of what's best for you.
Important Distinctions Between Monitored Vs. Unmonitored Home Security Systems
When you choose 24/7 monitoring, your home's protection bridges to a professional monitoring service that is ready to provide help at a moment's notice. When an entrypoint sensor triggers or a fire alarm starts to sound, your monitoring specialists receive a notification instantly. They quickly go to work to confirm the alarm and send the applicable first responders.
Conversely, an unmonitored home defense doesn't have professional support. You might consider this choice as self-monitored, which indicates that if your system is tripped, you have to respond to get it resolved. This choice is the cheaper alternative, but it also puts all the responsibility on you.
Advantages And Drawbacks Of A Monitored Security System In Fort Collins
Here's a short breakdown of the pros and cons of a monitored security system.
Pros Of Monitored Systems
Elevated security: Having a support system on your side is always smart. If you are away from home, sleeping, or without access to your smartphone, your residence and those inside will still be watched over.
Speedier response: Monitoring agents are always standing by to help. They'll react more quickly to incidents than you can alone.
Insurance reductions: Monitored home security systems might entitle you to a homeowners insurance reduction.
Better equipment and seamless integration: By getting tools, monitoring, and installation from a trusted home security specialist, you will enjoy a fully integrated system with components that may be superior to what you will find yourself.
Cons Of A Monitored System
Cost: You will pay a monthly fee for monitoring.
Have to get your system installed professionally: Countless people would prefer to have work completed by qualified technicians, but some DIYers might want to do it by themselves.
Must sign a contract: You will generally need to sign a contract when opting for monitoring. This may be agreeable for many as home security is a service you will want long term.
Pros And Cons Of An Unmonitored Security System In Fort Collins
Here's a brief breakdown of the pros and cons of an unmonitored security system.
Benefits Of An Unmonitored System
Price: You won't incur a monitoring fee.
Install on your own: DIYers may consider this a benefit as they can do the installation themselves and avoid an added charge. Others might want to go with a professional.
Higher Level of Flexibility: You are able to install components whenever you wish - and from any manufacturer. With that being said, you might find integrating into a seamless system a challenge.
Control: You won't have a third party monitoring your home's defense. If something happens, it's up to you to get assistance.
Downsides Of An Unmonitored System
No support system: What if you've misplaced your phone and don't get a security warning? This circumstance equates to added stress and less peace of mind.
Requires your total attention: As you are the single person in control, you must always stay connected to your home security app.
Connecting the system is up to you: If you need a helping hand during the installation, you might have to employ a separate service professional. The installation is also likely to take much longer.
Stay Protected With a Monitored Home Security System In Fort Collins
Stay protected 24/7 with a monitored home security system in Fort Collins from Secure24 Alarm Systems. We think you'll agree that a comprehensive, monitored home defense system is the ideal solution for you. Call (970) 316-5674 today to get started.